555 KITE AERIAL PHOTOGRAPHY
ON SAO MIGUEL ISLAND IN THE AZORES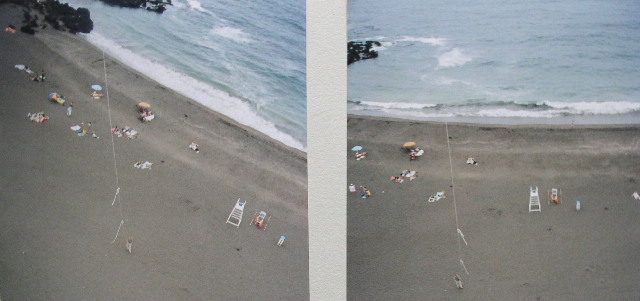 Fooling around with the Astro-Cam rocket (an Estes rocket with a camera in the nose cone) got me thinking about putting a camera on a kite. Checking the web, I found that I was not the only one with this idea. I decided to build a very simple kite photography rig.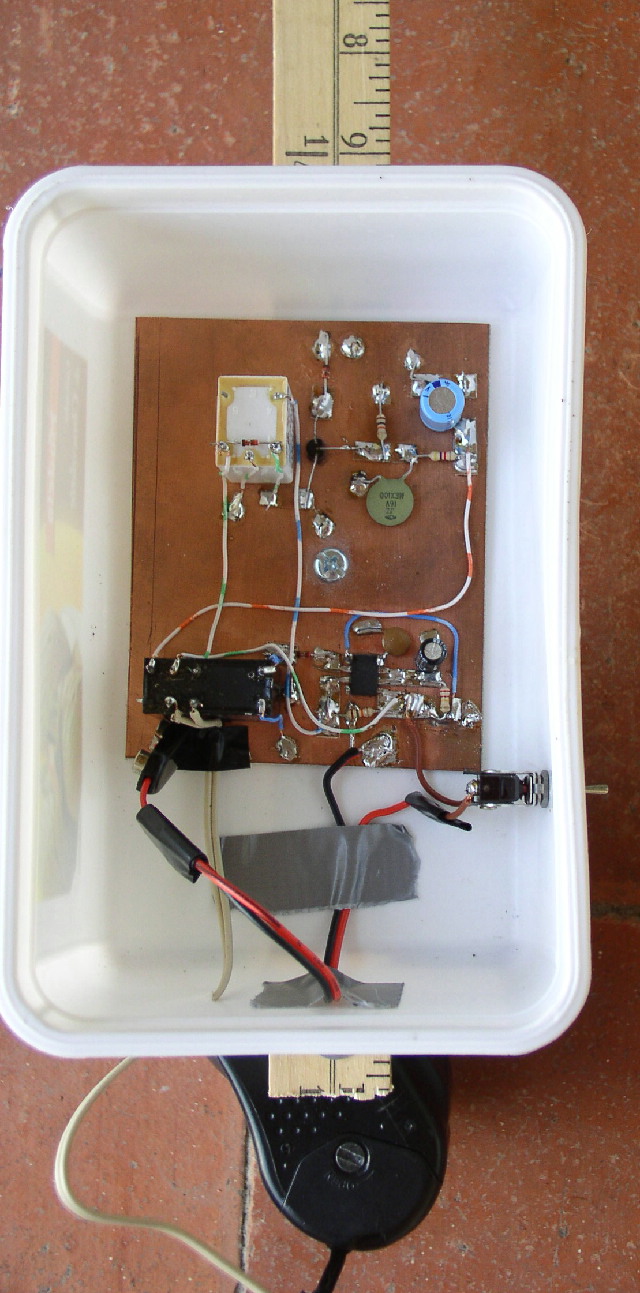 First I tackled the electronics: I built a simple timer circuit using a 555 timer chip and a couple of relays. It fires the camera every 30 seconds. I may modify this so that it fires every minute. I use it with an old Canon Sure Shot camera. The timer connects to the wires that were formerly connected to the button that fires the camera.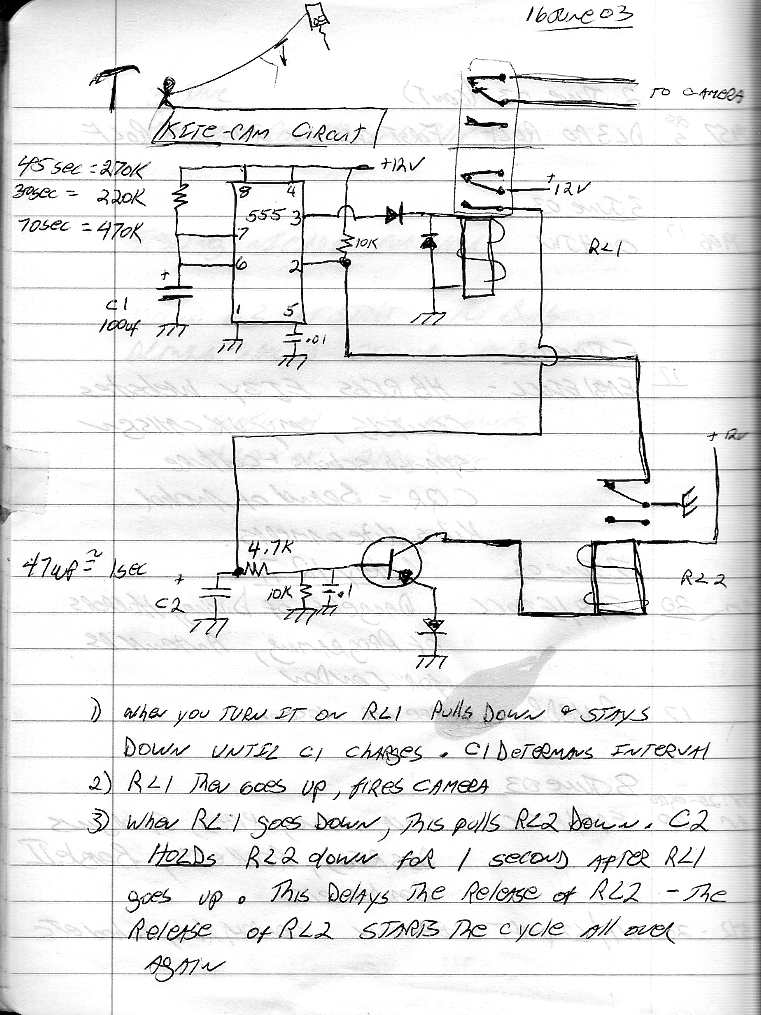 The mount is a simple pendulm type, made out of a yard stick. The camera attaches to the bottom of the pendulum. The kite string is cut about ten feet below the kite, and the ends of the string are tied to the two ends of the upper bar of the pendulum, making it in effect part of the kite string. The timer circuitry is housed in a plastic box (it originally housed ice cream) attached to the vertical bar of the pendulum. The appartaus weighs in at 600 grams or about 1.3 pounds.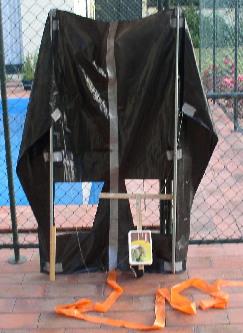 The kite is a Scott Sled that I made using plastic garbage bags, duct tape and some old fishing poles. Mine is about 5 feet tall and produces a lot of lift.
I flew the kite and then the camera with the kite for the first time on 15 June 2003 at the Praia do Populo beach near Ponta Delgada, Sao Miguel Island, Azores Portugal. I used ASA 400 film. The picture at the top of this page is from that first attempt.