HOMEBREW: BUILD YOUR OWN RADIOS!
QRP: THE FUN OF SIMPLE, LOW POWER GEAR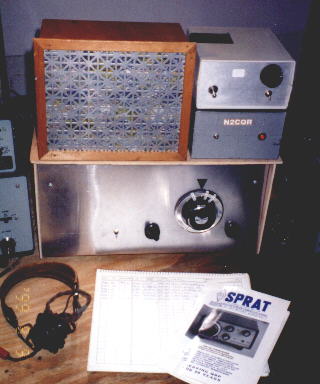 Homebrew QRP gear at N2CQR. The large box under the speaker is the 20 meter CW receiver.The small box with the red light is the power supply. On top of that is the 20 CW transmitter. See links below for details. HW-8 on top of HW-101.
Check out this article about my first homebrew transmitter.
Here's one about the receiver that went along with it.
And here's an article in Spanish about the mystique of homebrew QRP.